Blairgowrie Town Hall
Blairgowrie Town Hall comprises 2 separate halls (the large hall has a stage and a balcony) with a shared kitchen, accommodating a double drainer sink, dishwasher, 6 burner gas cooker, fridge freezer, 2 electric hot water urns and cups/saucers/cutlery for making refreshments.
The hall has 12 x 5' round tables, 25 x 6' tables and 12 x 4' tables. The capacity for a disco or dance allows only for chairs around the perimeter of the room, however, the ceilidh / dinner dance capacity, allows for chairs to be positioned around tables.
There are 3 well equipped dressing rooms behind the stage, with makeup lighting, hot water, full length mirrors and clothes rails.
Facility Maximum Capacity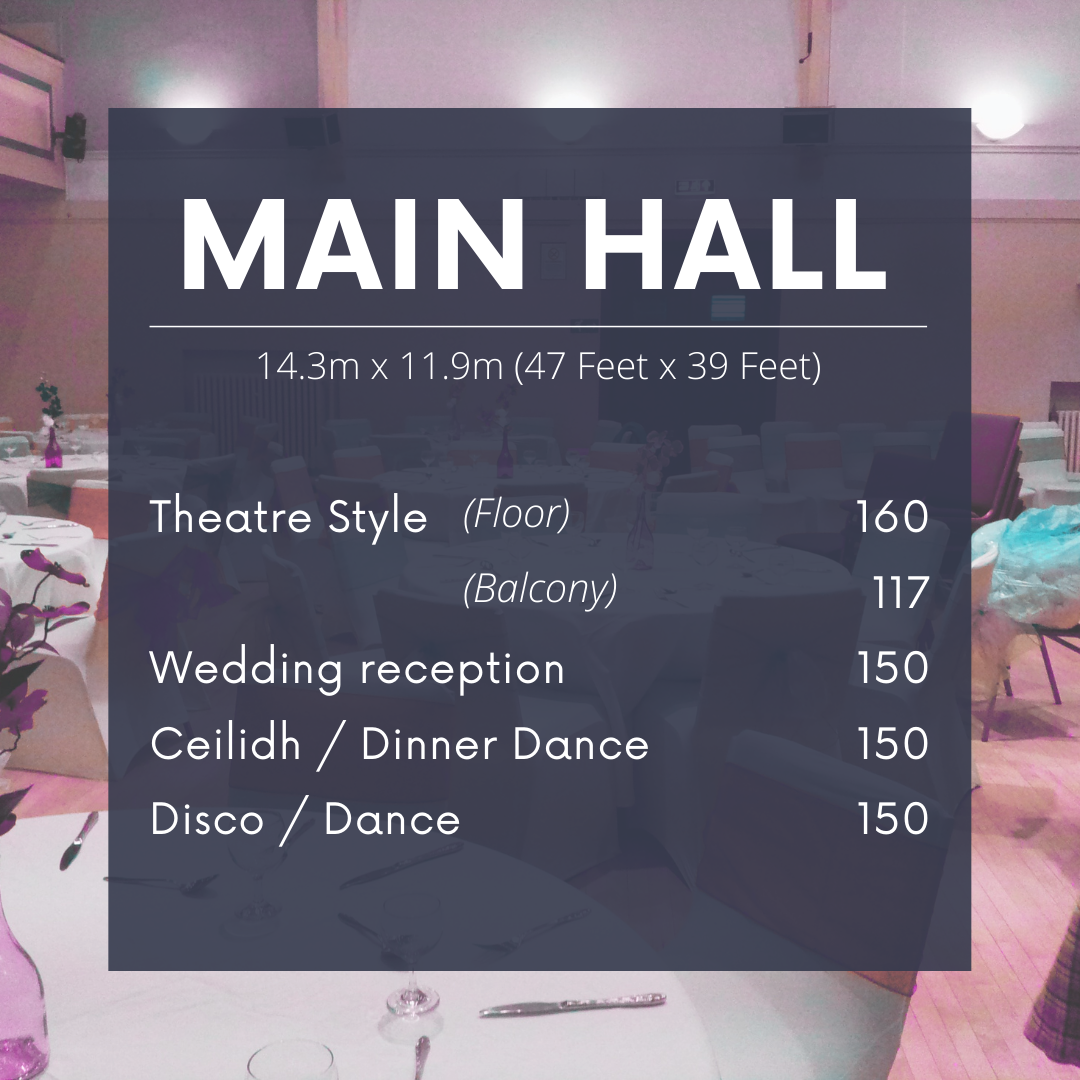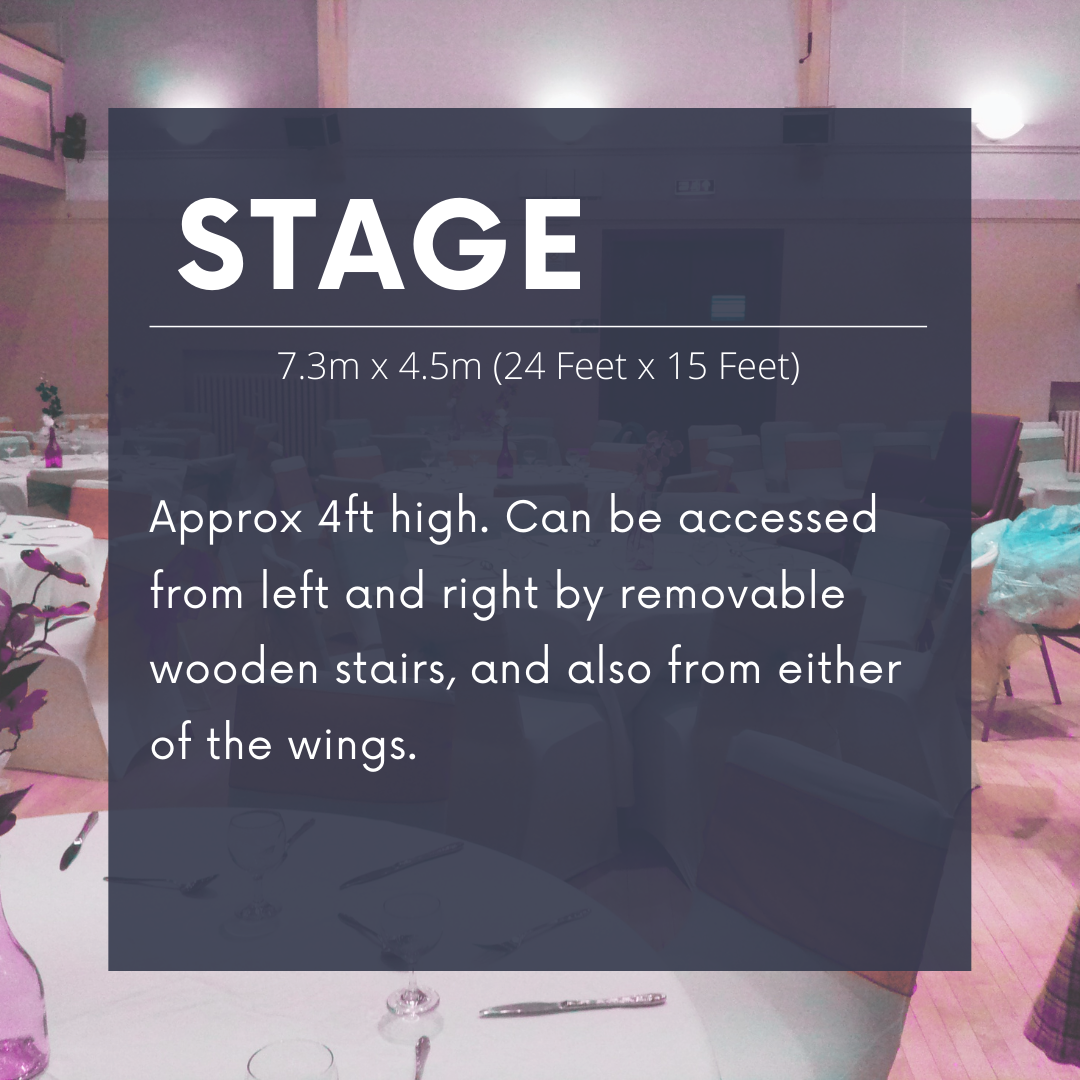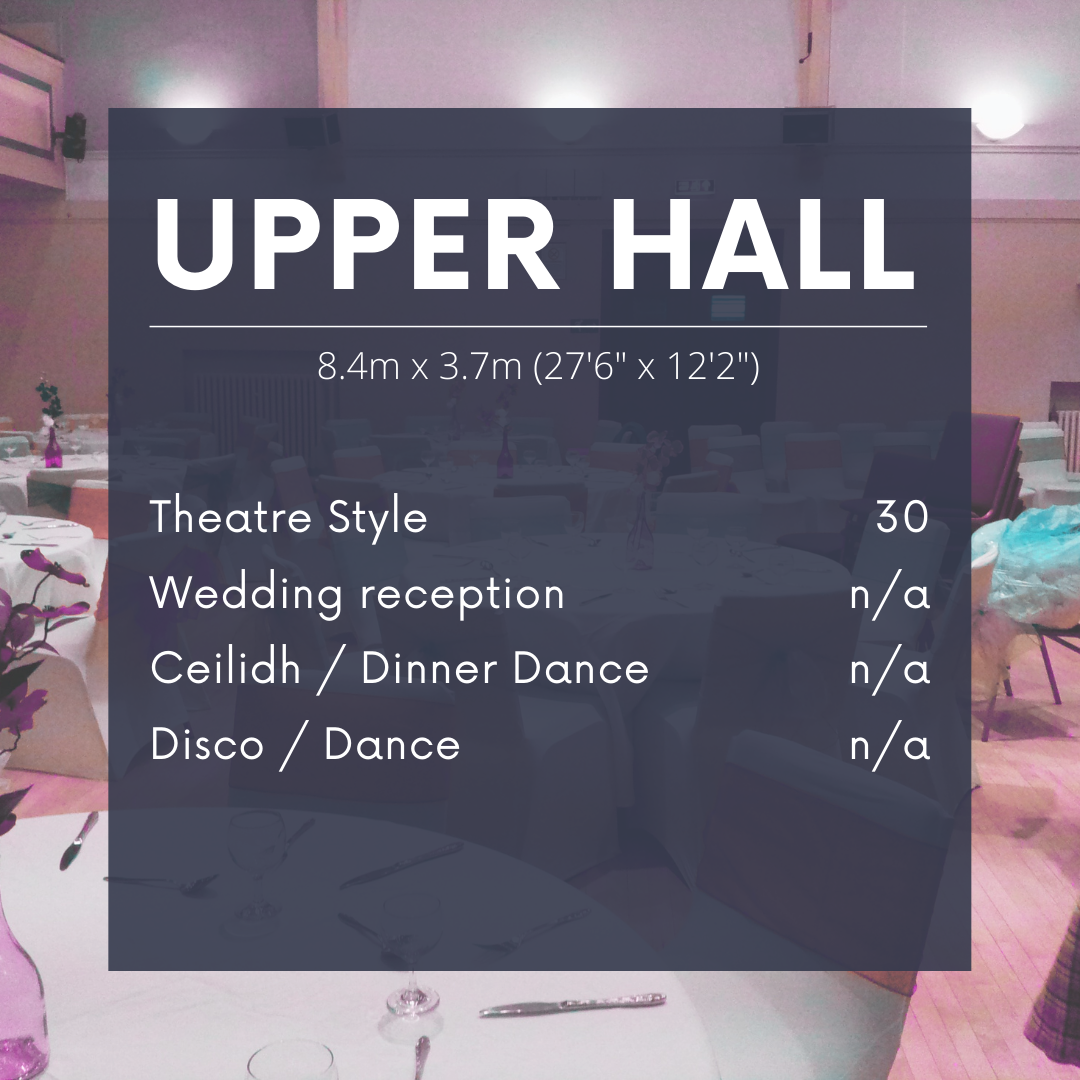 *The maximum capacity figures listed should be used as a guide only, as the layout required by the client may reduce these numbers.
There is disabled access into the main hall. There are also disabled toilet facilities on the ground floor and a wheelchair is available.
We have a sound and lighting control room, with multi channel sound mixer with CD player / Minidisk player / Microphones / Auxiliary inputs, as well as a superb programmable lighting desk. Sound and lighting technicians can be available for a show, at a cost.
If you require any more information, please use the Contact Us page. Thank You.